Giving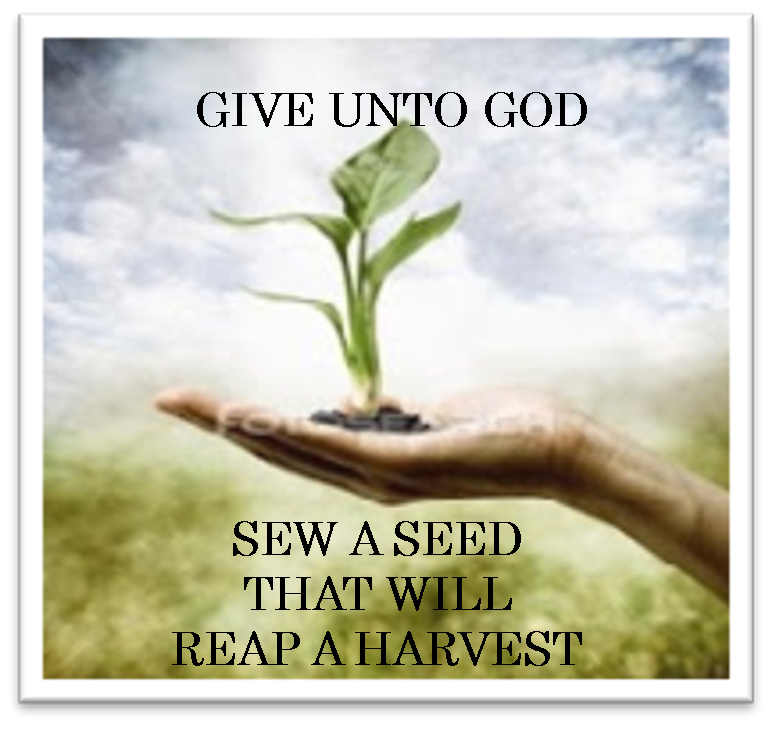 2 Corinthians 9:6 "But this I say, He which soweth sparingly shall reap also sparingly; and he which soweth bountifully shall reap also bountifully."  
Why Support Gospel Tabernacle Church, Inc.?
Your contributions will support our outreach vision for reaching the lost.  In partnering with us, you will be planting a seed that will be used to multiply the many programs, ministries and projects that spread the love of Christ to the lost and those in need.  You play a major role by giving, because you make it possible for the message of Christ to be spread, via your contributions to our ministry.
WE ARE PLEASED TO OFFER SEVERAL CONVENIENT METHODS OF SEWING A SEED.
DURING OUR SUNDAY MORNING WORSHIP SERVICE
For your convenience, offering envelopes are available, in the back of the church, for tithing and offering contributions.  You may also ask an usher for an envelope.  Place cash or checks (payable to Gospel Tabernacle Church) in the envelope.  Please be sure to write your name on the envelope to receive proper credit for your contribution.
MAIL IN TITHE OR CONTRIBUTION
To mail in your tithes/offering, send your contribution to:
Gospel Tabernacle Church 144 Mang Avenue Gibbstown, NJ 08027
Make your check or money order payable to Gospel Tabernacle Church.  Indicate on the memo line of your check that your contribution should be applied as a tithe or offering.  Enclose your check in a secure envelope, apply first class postage and drop it in the mail.
Please do not send cash contributions in the mail.


GIVE ONLINE
Payments made easy!  Click on the PayPal link above to pay by credit card, e-check or through your personal PayPal account.  You may also send your contribution through your bank's Bill Pay Service.