Pastors' Corner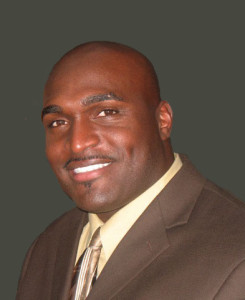 Pastor Roy Lee Cook, Sr. of Glassboro, NJ, is the youngest of seven children.
On September 18, 1993, Pastor Roy and his high school sweetheart, Monica E. Moore, were united in holy matrimony.  He is the proud father of a son, Roy Lee Cook, Jr., and two daughters, Deja Marie and Deyona Monique.
For the past twenty-five plus years, Pastor Cook has been employed by Glassboro Water and Sewer Department where he began as a laborer, heavy equipment operator, crew leader and Buildings and Grounds Coordinator.  God has allowed him to be promoted to the position of Assistant Superintendent of the Glassboro Water and Sewer Department.  Pastor Cook  holds numerous licenses and certifications in the field of water, waste treatment and collections.
Pastor Cook has many God-given talents, one of which is drawing. He has an Associate Degree Art Option from Rowan College at Gloucester County and is currently a Rowan University student majoring in Art.  Pastor Cook was provided the opportunity to illustrate a children's literature book.  Sweet Pickles is the beginning of many illustrations to come.
Although Pastor Cook enjoys many hobbies such as drawing, playing the saxophone and doing yard work, he has a thirst for knowing God's Word and sharing it with others.  He holds a Certificate of Completion in Biblical Studies from Charles Mason Bible College as well as a diploma from Jameson School of Ministry.  On April 29, 2007, God elevated him to a new place in The Kingdom as he was ordained as Pastor of Gospel Tabernacle Church, Inc. His endeavor is to have a balanced life prioritizing his relationship with God, maintaining quality family time and having a spirit of excellence in Kingdom building.  Pastor Cook has a heart for the people of God and continually stresses the need for unity within the family unit. His passion and love for people is felt by all who comes in contact with him.  Pastor Roy Lee Cook, Sr. is an instrument allowing himself to be used by God so that He will continue to give the increase.
Pastor Roy Lee Cook, Sr. coined a saying; it's not what you do, it's the reason you do, but only what you do for Christ will last.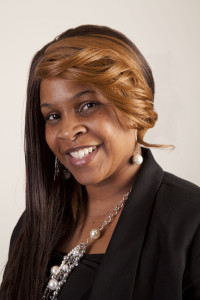 Co-Pastor Lady Monica Cook  is a woman of love and elegance.  She has a heart for people and is passionate about loving and nurturing children in which she pours her all into.  Lady Cook holds a Bachelor of Arts in Education, Master's in Educational Technology, certificates in Elementary Education, Teacher of the Handicapped, Reading and Supervisor from Rowan University.  She also earned a diploma in Theology from Jameson Ministries and is working on a Doctorate in Organizational Leadership with an emphasis in Christian Ministry from Grand Canyon University.
Lady Cook balances many jobs.  She is a Technology Teacher for the Paulsboro Board of Education, the Minister of Music at Gospel Tabernacle Church, Inc., works with various youth programs, is hands on in the technology ministry and assists wherever needed.  Although Lady Cook is a willing worker, her call is ministering to the young at heart and lovingly compelling them to come to Christ.  She wholeheartedly works beside her husband and is a devoted mother of three children.